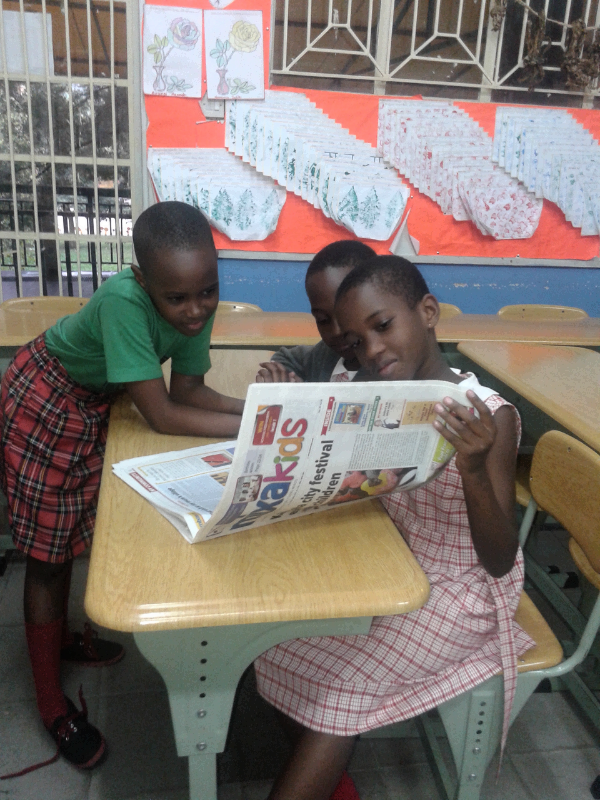 Hello children!
MixaKids would like to thank you all for the stories you send it. You should know that each story we get is treasured! Many of you have been asking us to give you some guidelines about writing stories for MixaKids. Others have been wondering why their stories are not chosen. The long awaited list is here. It is not a long one, but we shall be improving it as we go on.
In order to write a story that will be chosen among many others, you need to think outside the box. Is it interesting? Is it fun? Will people be interested in reading it? What makes your story unique? As you write your story for MixaKids, look at the list below and see if it has what is needed. It is okay to ask for help from an adult or a friend to make your story even better!
Requirements for a MixaKids story
First you must ensure that you put your full name, school and class. You can also put your parents' contacts (Telephone or email).This will help us to find you when we are handing over your book to you after it's published. Also, make sure you have an account on www.mixakids.com. If you do not already have one, you can register for one free of charge; it takes less than five minutes!
Your story must be an original composition. This is where the creativity comes in. Do not copyyour story from another book/movie/cartoon/T.V program etc. as all those stories already belong to someone else. Try and think about something that happened or to create a new story in your head. We are currently using a plagiarism checker (a tool used to scan already published material) to check for the originality of all submitted stories.
Your story should have a minimum of 1000 words which is about one foolscap long. This means that once the stories are edited and illustrated, they will be able to make a book with a good number of pages.
The story should have an introduction, a body and a conclusion. This means that the story should flow from one point to another. Avoid writing stories that are essay-like or writing a newspaper article. The five W's can help you with this; they are Who, What, When, Where, How.
Try to make your story interesting. Avoid topics that are violent, pornographic/mature, or have vulgar language. Instead try to have a story that promotes values like health, love, forgiveness, culture, discipline, unity etc. Make your story informative so people can not only enjoy reading it but also learn something from it.
If you have any questions or would like further explanation about some of the above, you can call us anytime on 0392 266748 or 0775384240 or email us on info@mixakids.com